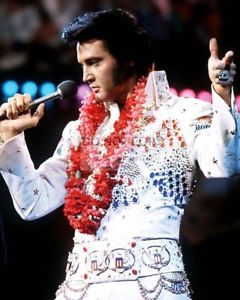 Can't Help Falling In Love
This classic Elvis ballad is the closer from the second half of the Aloha From Hawaii concert in 1973. The phenomenal production had a cast of thousands, the best backing singers and a rhythm section to die for.
Our chart is inspired by the epic night and is tailored for a variety of ensemble sizes from 2 Horn to Big Band. Look out for more Elvis on the way soon!
Get a Bundle Deal!
Individual Formats